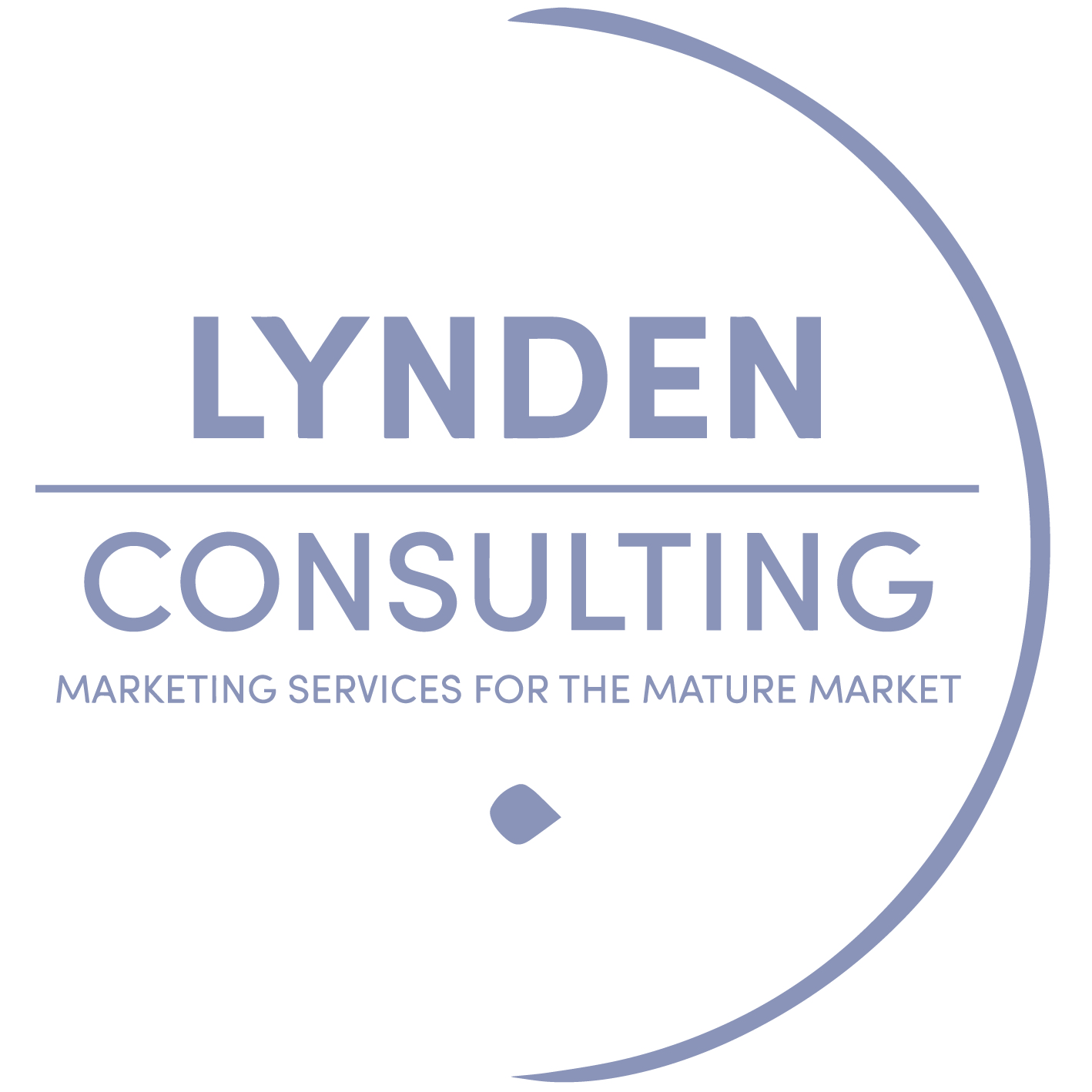 We have recently launched a new brand identity, redesigned logo, and website. These changes come at a time when as a company we are evolving our service offerings and expanding our reach.
Our updated logo and visual identity system, reflects a signal of growth and opportunity. The new logo is intended to be more modern and friendly, while still maintaining continuity with our core brand values.
Our name remains the same, but our logo and website have significantly changed to better represent who Lynden Consulting is and what we bring to the market for our clients.
The new company logo brings together the Lynden Consulting name with a mark. Variations of the logo include a strapline (Marketing services for the mature market) to amplify our focus as a business.
Mature marketing is broad and far-reaching and is becoming increasingly important and relevant to businesses across industries and sectors.
Far from being an exclusive focus on older people, we see the mature market as being inclusive and intergenerational, valuing the dynamics and importance of intergenerational relationships to celebrate inclusion across the different age groups, whilst seeing the mature customer as of significant worth and value.
This presents us with opportunities to use our knowledge and expertise in a much broader way, and still maintain our focus and specialism in the care and retirement living sector.
Our new identity is innovative, modern and professional – words we would use to describe not only our image but also the solutions we provide to companies and our clients who are looking to expand and develop their business.
The redesigned website features easy-to-navigate pages and updated and simplified content. The visual identity and layout is structured to provide a seamless user experience and highlight the full range of services we offer, to include our specialist-training programme.
This is an exciting change for us and marks a strategic point in our future direction as a business. The branding embodies a company that is reinventing itself, but is still very committed to its roots; building on our history, yet opening doors to the future.